Oh Xiaomi, why do you play with our emotions so? This is the Xiaomi 12S Ultra and it may very well be the best phone in the world right now. But Xiaomi won't sell it to anyone outside of China, which is a shame.
The 12S Ultra is up to Xiaomi's usual retail standard – you get a 67W charger, a USB cable, and a case.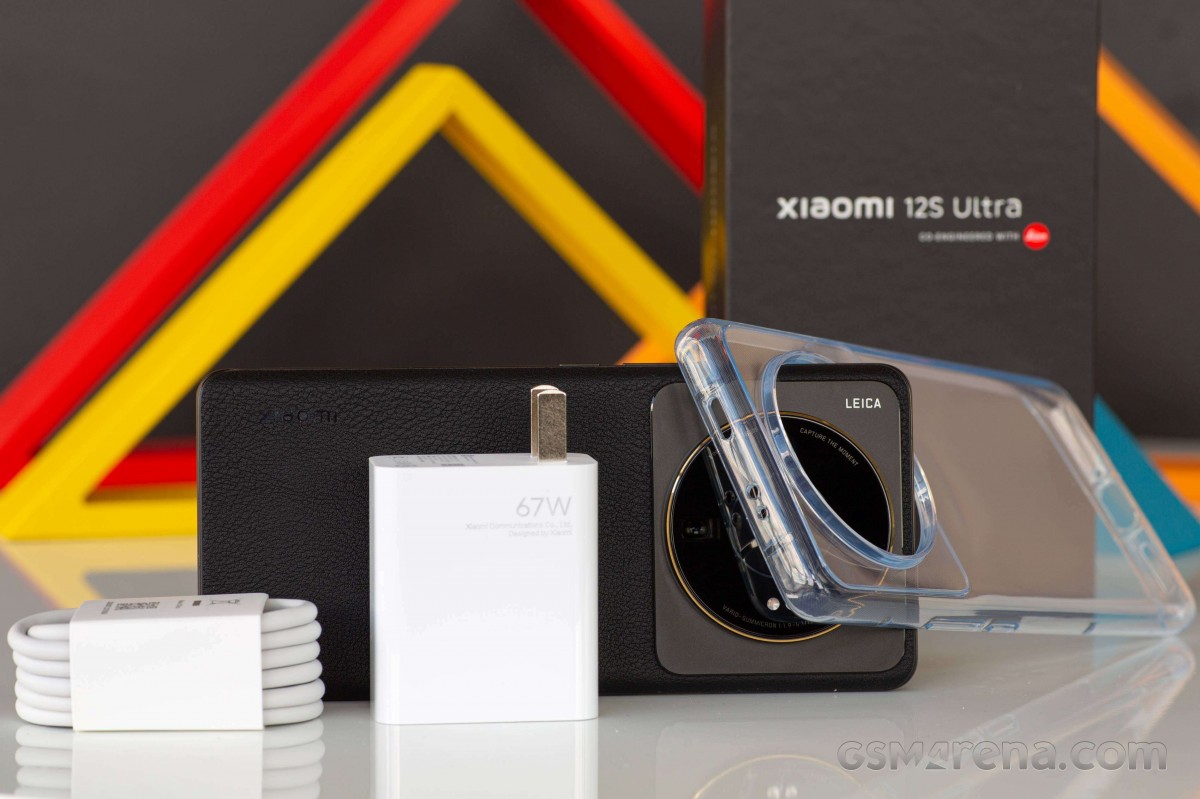 The Xiaomi 12S Ultra is a camera-first smartphone. That's immediately apparent after a single glance at it. The front is the usual premium all display affair. The rear, however, is what you get when you mold a phone with a retro camera – a huge glass element atop a raised camera island surrounded by leather. Sort of like a Leica M6.
The eco-leather makes gripping the 12S Ultra much easier than the slippery ceramic of its predecessor. The cameras on the back of the Xiaomi 12S Ultra are all at the pinnacle of smartphone imaging. The main imager is the biggest on a phone at 1-inch. It combines 50.3MP in a 4-to-1 pixel binning to produce 12.5MP images, it has multi-directional phase-detect autofocus, a laser aid to that AF system, optical stabilization, and a wide 23mm lens with an f/1.9 aperture.
Fun fact, the 1-inch sensor isn't the one in the center of the camera module – that's the ultrawide. The main camera is the one on the top of the module (in the image below).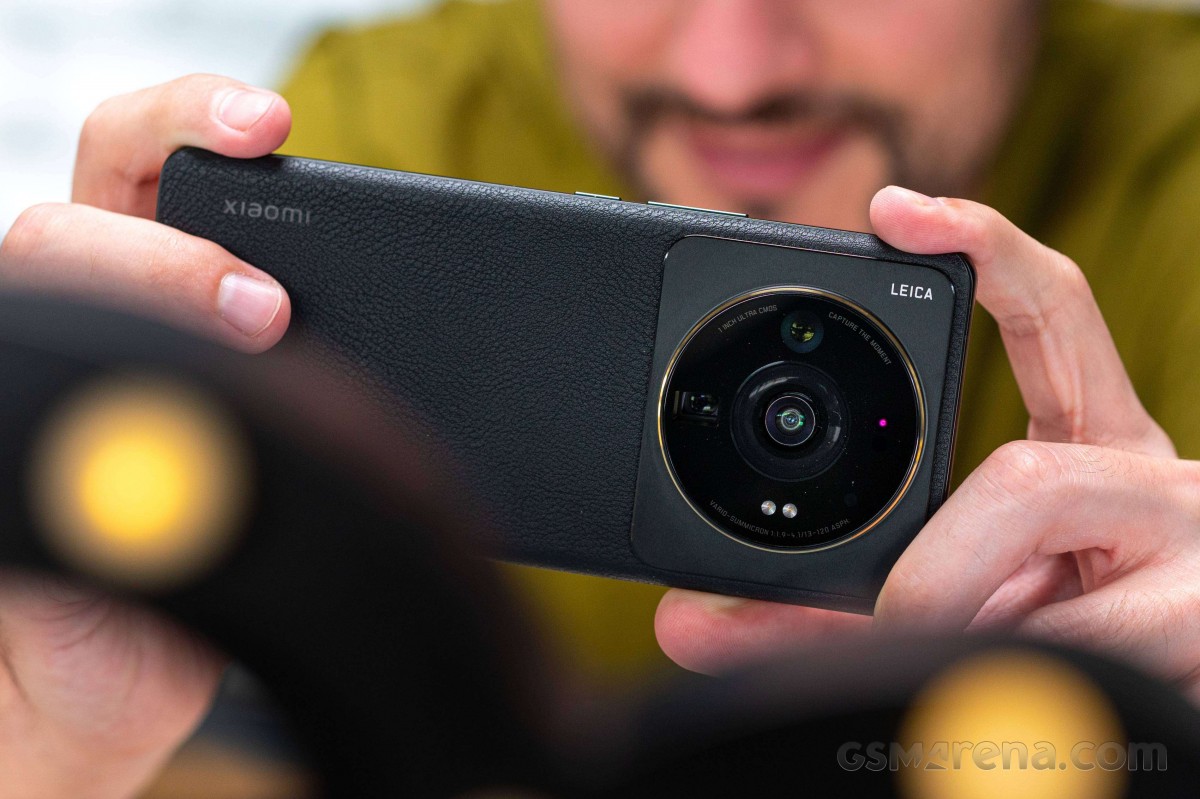 But the Xiaomi 12S Ultra isn't just about the camera hardware. Xiaomi joined forces with imaging giant Leica to tune the cameras on the 12S Ultra. There are many layers to this partnership, of which we'll go into detail in our full review, but upon opening the camera interface you'll need to choose between two camera looks – Leica Vivid or Leica Authentic. The first is more in line with modern smartphone cameras – punchy and contrasty, while the latter brings a more toned-down true-to-life look.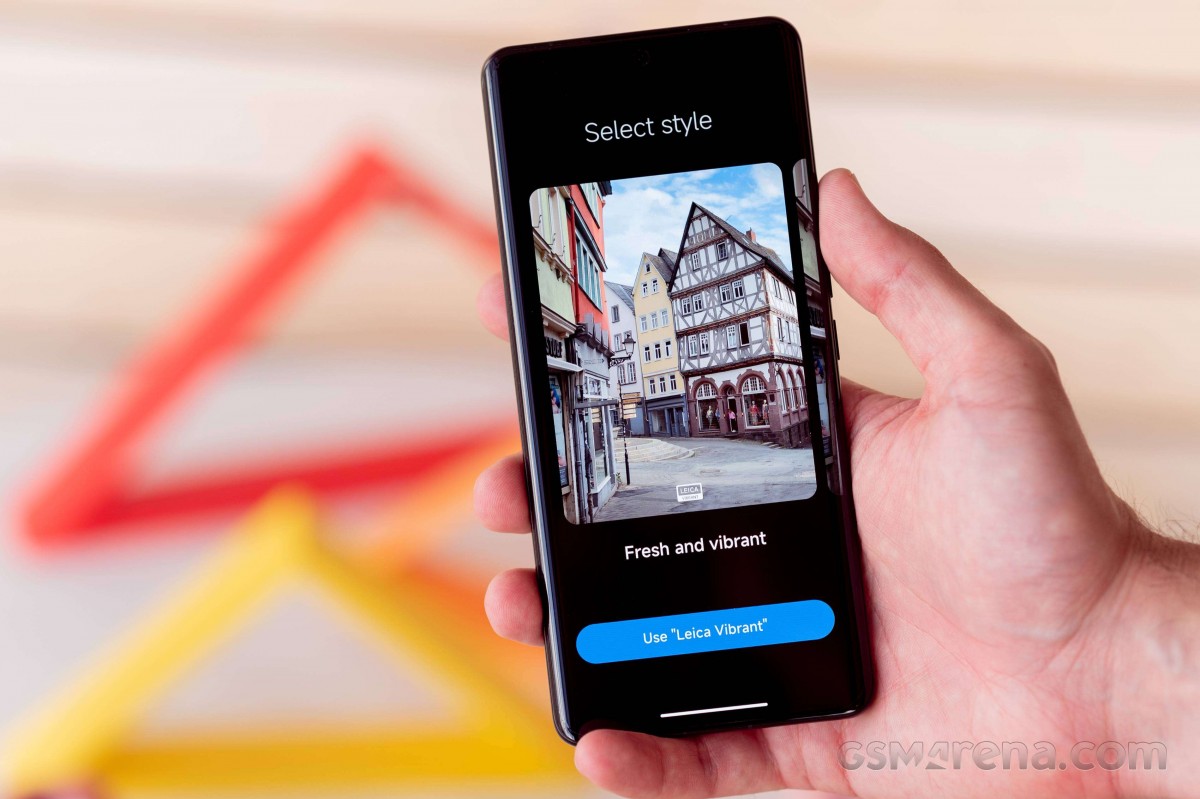 The Xiaomi 12S Ultra shares a lot of DNA with the Xiaomi Mi 11 Ultra. The front is nearly identical (the selfie camera is now centered), while the back has a different layout, but features mostly the same cameras – wide with humongous sensor, ultrawide with autofocus, and 5x telephoto periscope.
Inside the 12S Ultra is predictably better than its predecessor. The display is a bit smaller but brighter and smarter in its refreshing, the chipset is the latest Snapdragon 8+ Gen 1, and the battery is slightly smaller, but has a dedicated charging chip. There's another smart chip for battery management, which should help the 12S Ultra make better use of its milliamps.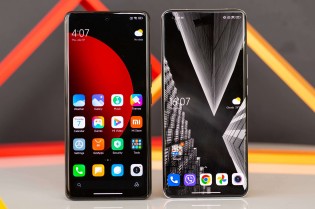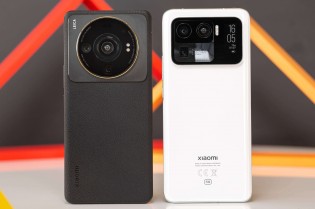 The Xiaomi 12S Ultra next to its predecessor
There's a lot to go over in this review, so we'll take our time to do our due diligence. Be patient and stay tuned!